The flagship LTZ-V flagship version of Holden's vital medium sports utility wagon turns out to be a bit like one of those 'house special' hamburgers – stacked but struggling for visual appeal and with mixed-bag ingredients: Some wow-worthy, others you'll want to leave on the plate.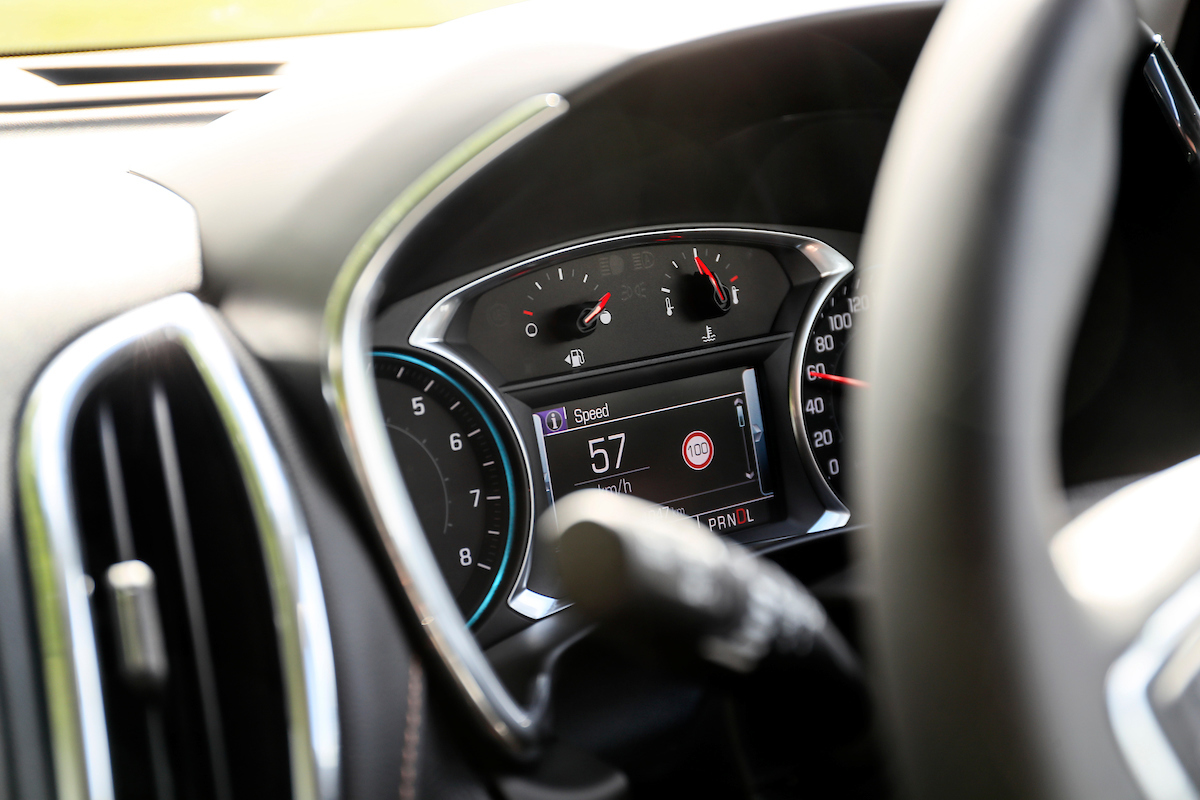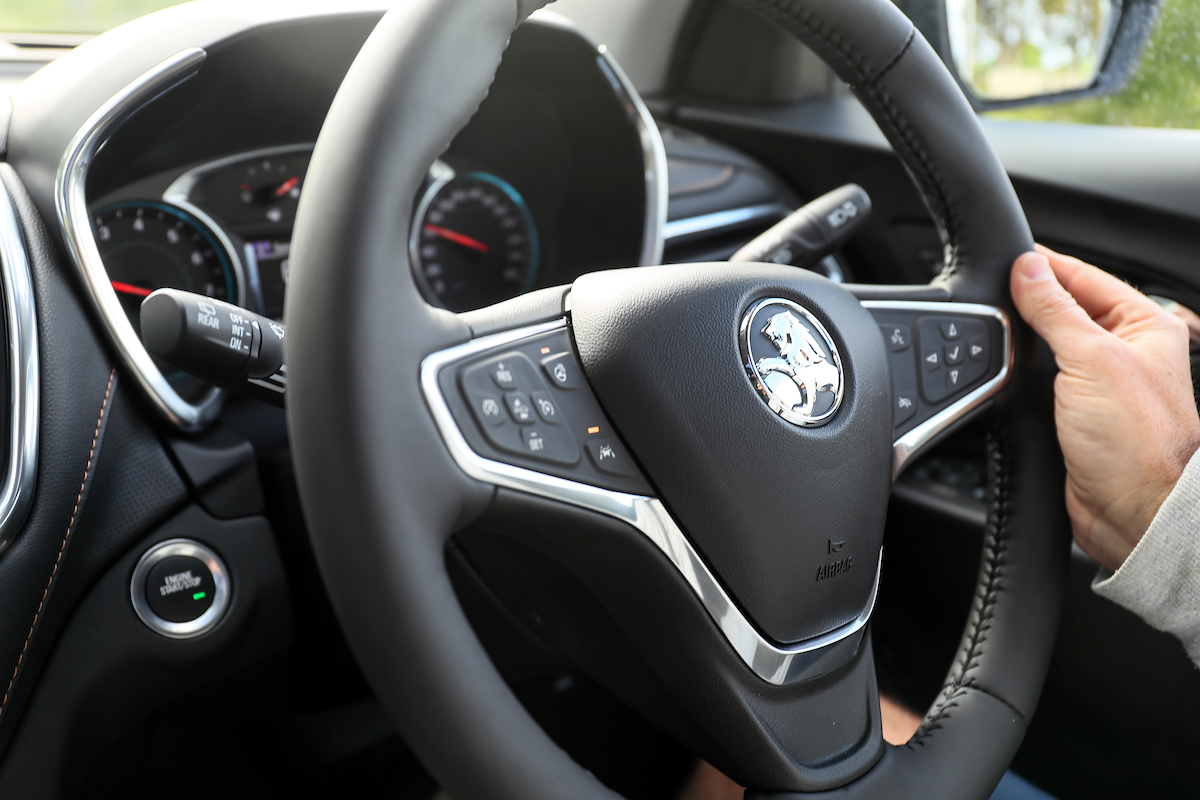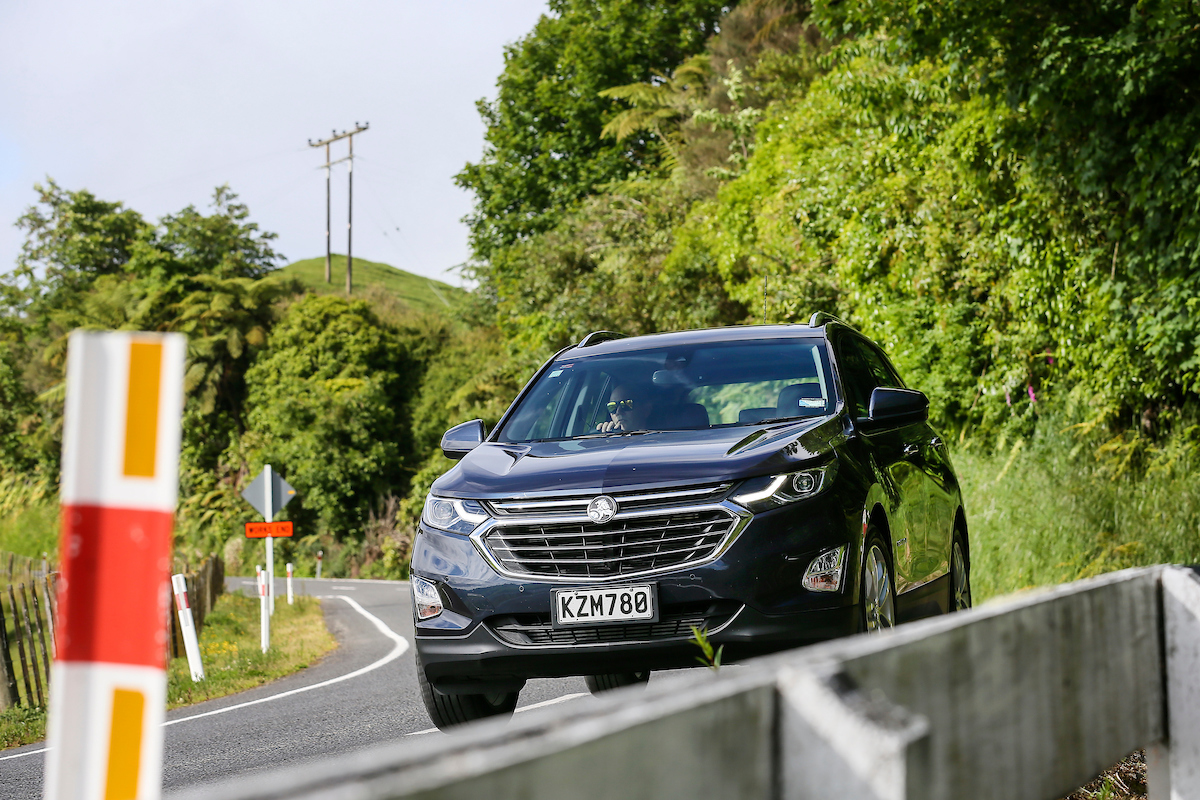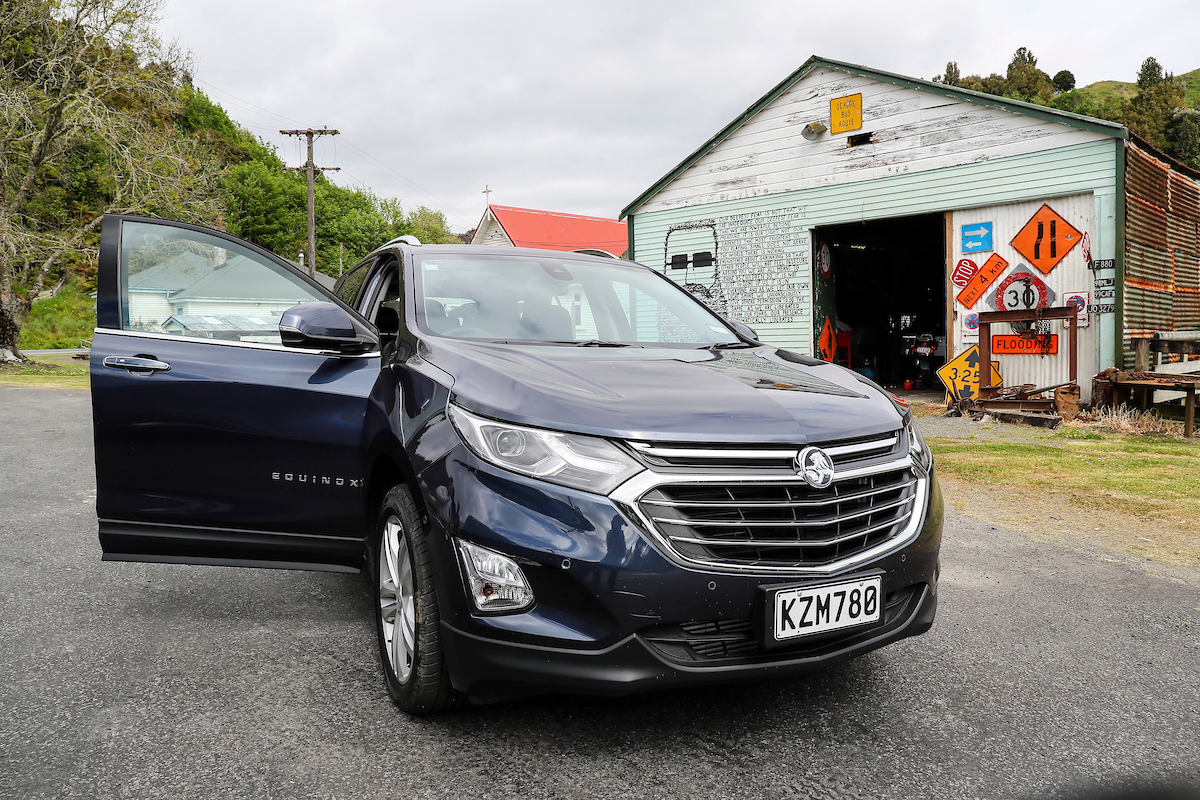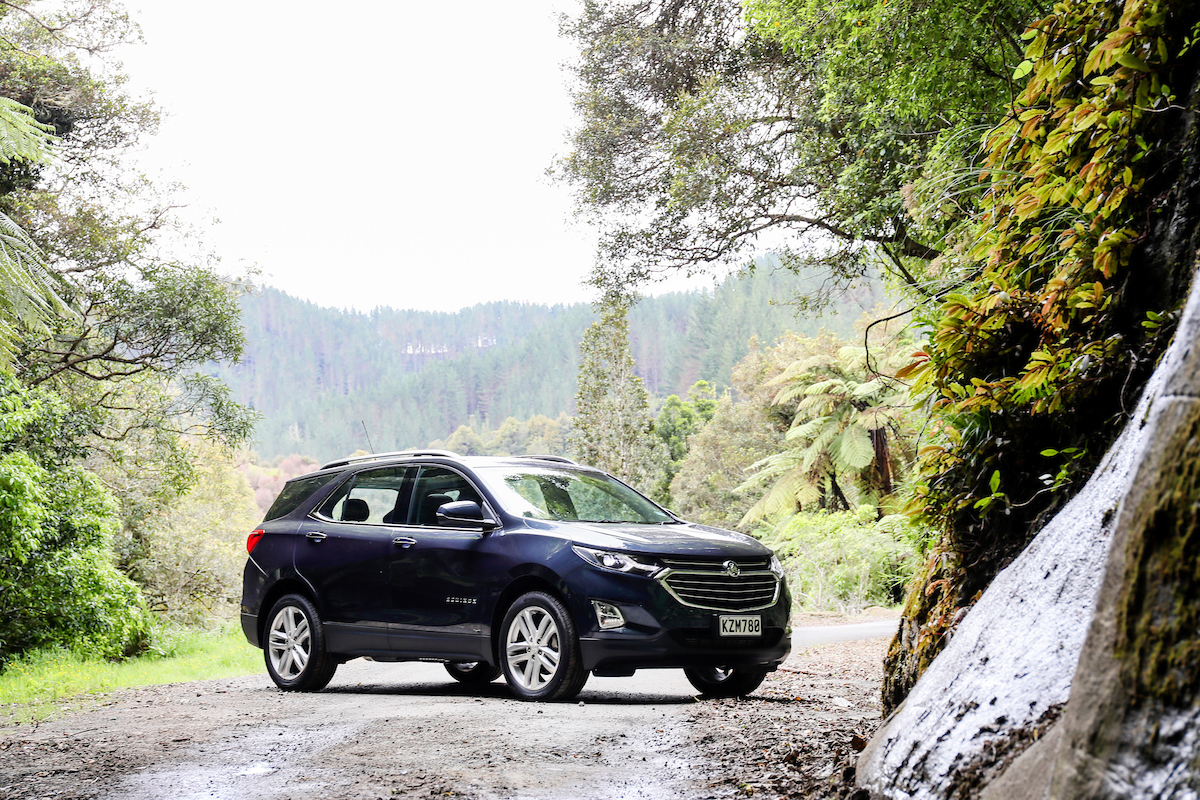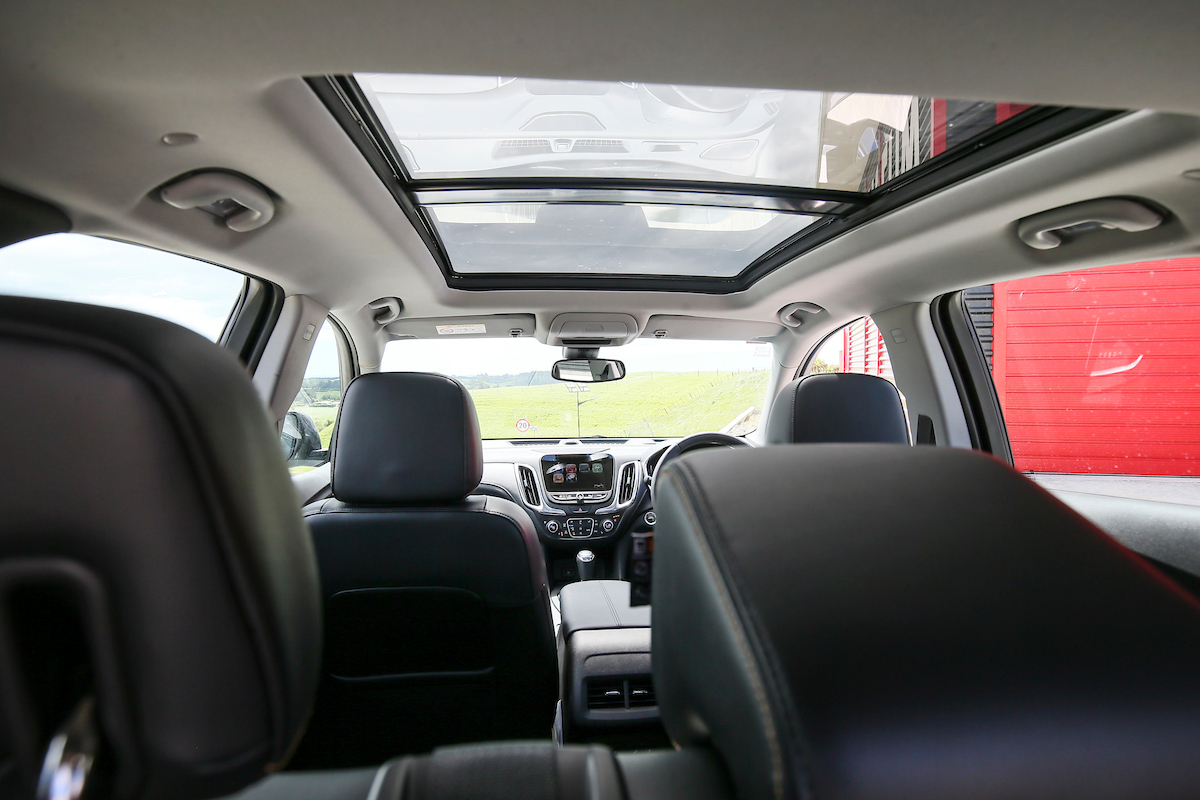 NOTHING's more likely to rile a snooty food critic, vegetarian or dietician than a good old gloopy hamburger, right?
Few or no vegetables, fatty, processed beef and processed cheese, sugar-laden sauces, and high-glycemic, white flour buns … the burger sure copes a lot of heat, being blamed for everything from heart disease and droopy gut to corporate greed and evil global consumerism.
So, hamburgers are evil. And, yet, of course, when opportunity arises ... well, who can resist?
Inexpensive, far from fancy and one of the greatest – and, yeah, greasiest - portable foods (it doesn't even require a paper plate, let alone cutlery), burgers ain't haute cuisine, but they're still a holy grail of savouriness. One of the best foods in the world. Especially with a chocolate shake on the side.
Sure, Germany invented the hamburger, but America made it. You could say the same in respect to cars. Daimler made the first car; Ford put the world on wheels.
And today? Burgers are king, American cars? Generally less so. The Model T - and perhaps the World War II Jeep - stands alone as being a bone fide world product. Everything since then, even the Mustang, has been America-first.
What challenges does that present Holden, which having been selectively plucking from the General Motors chocolate box for years now, has now entered a new era now it's final homegrown product is done and dusted, so is now digging deep into the American market war chest?
Equinox is the first product to pluck; though built in a country that Donald Trump intends to wall off, it's assuredly an all-American Chevrolet in look and design ambience but less so in feel, with Holden's remnant engineering staff being allowed to reset the suspension tune. This car has an important global role, its tour card ticking off 116 countries.
Equinox replaces the Captiva, but only the one that was served up in five-seater format. Chevrolet's Acadia comes at year-end to fulfil seven chair wishes.
These are important because the sports utility sector is a boom spot, no more so than in medium format. Equinox pitches into a heavily-populated category – almost three dozen entrants - and also against some of New Zealand's most popular cars, including the RAV4 and Mazda CX-5.
Holden's strategy is to come in with a car that offers in a broad range, has – in the petrol format here now - more power than most rivals, while being bigger and better-equipped than some, and also toting a good Stateside scorecard (close to 300,000 units expected this year). Holden won't disclose its own ambitions but it's clearly not seeking to be a fringe performance.
Equinox offers intriguing insight into Holden's future; the core versions pack the next-gen Commodore's strong and silky 2.0-litre turbo-petrol four with a class-belting 188kW/353Nm and nine-speed automatic transmission while the LTZ-V range leader on test is top of the tree for a range of safety enhancing technologies and driver assists that are of increasing importance to achieve strongest-possible crash test safety scores. It is also the most generously-equipped for comfort features.
In hamburger terms, the 'V' might seem a bit like one of giant stack 'dare you' monster meal house special concoctions that seem to biff in ingredients well beyond the usual beef patty and grilled cheese with special sauce base.
Being loaded with every ingredient in the kitchen doesn't come cheap; some might ask if $59,990 is a bit much for blue collar fare. After all, for that money you can eat finer European fare that comes off a plate.
That's another thing. Presentation sells, right? GM America has ability to serve enticing fare – sadly, there's no sign that the likes of the Camaro, the latest Silverado truck and the neat Bolt EV were even remotely influential on the Equinox shape. It anything, it looks like a burger created for the world's fussiest kid: 'Hold back the jalapenos' is just the start.
The previous, home market-restricted Eqinox was just as nondescript so clearly this works back home; but out in the big wide world when you're competing against some impressively more athletic fare, it demands more pizzazz. As thing stand, even though it's a newer design than a Mazda CX-5 and Kia Sportage, it nonetheless looks as if it is from an earlier decade, the same period as the Dodge Journey (which IS old). This just isn't my view: During the two weeks of test, I regularly quizzed passengers about how old they thought this design was. Most cited eight to 10 years. If that turns out to be a common perception, then Holden is trouble – most cars are intended to stay in production for six to seven years. If it appears old now, how will it look in 2022?
The big grille and pair of simple, squared-off headlights that wrap around into the side of the body lend a bolder look than Captiva ever managed, but that's all that might whet car buffs' appetites. The biggest tilt at styling adventure is with that C-pillar shape, but all you're bound to hear is criticism of how it makes everything beyond it look like a pop-out extension.
It'd be a pity were the exterior jade views to the point where you never bother to open the door, let alone take it for a drive, because things do get better. Mostly.
While the interior also fundamentally puts function over form, the most expensive model at least delivers some nice leathers (real in some places, perhaps not so much in others) and soft-touch plastics and, as mentioned, the equipment level is quite comprehensive.
Some buttons and controls are a bit strange in shape and location but the infotainment system dominates the landscape, of course, but it's a big, clear and simple to use unit with a touchscreen that gets Apple CarPlay and Android Auto. Also up with the modern play is a wireless charging pad that's big enough to fit the biggest phones. Being American, it has lots of power points plus USB ports, front and rear. The US-centricity also shows in big cupholders and a giant storage storage bin. The air con seems designed to keep occupants cool should all that nonsense about Global Warming really be true (actually, it is), with everyone benefitting cos it has air vents in the back.
Like I say, it's a big car, longer than any other competing five door and that plays out for impressive cabin space.
Rear seat passengers are not going to feel cramped; there's a heap of legroom, the well-shaped rear bench is wide enough for three adults (or two baby seats, held by Isofix mounts) and even though the V carries a huge panoramic sunroof (that doesn't open but leaps in a heap of natural light) this has no obvious impact on headroom; if you did want to wear a hat and sought to avoid brushing the headlining, the seat back can be reclined slightly. It can also be dropped down to enlarge the boot space, to a whopping 1798 litres, though we only had need for the first part of a long weekend away with the car, the bit of the trip from home to a local kennel to drop off Doug the dog (who was riding in his own large carry cage). Once D-dog was with his mates, and the cage dissembled, the back seat was unfolded.
The driving experience doesn't accentuate the 'sports' part of SUV as much as some others like, but that's not to say it's not likeable. In fact, several appealing aspects come through pretty soon. One is that it has a nice solidly planted stance and feel; you get impression this is not going to be a car easily pushed around by a mid-winter gale.
Holden can take a bow for the ride quality; too. Perhaps because they get so infatuated about wanting to optimise dynamic feel, many engineers charged with tailoring SUVs of this size end up being so edgy in character that any enjoyment factor centres too strongly on the driver, to the point of ignoring passenger well-being. The Equinox has a far more equitable approach; it still makes the person at the wheel feel happy, but bears in mind that passengers required a settled experience too.
The end result is impressive. This is a car that delivers steering that is consistently weighted and pointy, very nicely-judged ride quality and yet also retains body control of sufficient tautness that there's very little body roll. This aspect reinforces why intendees owe it to themselves to look beyond the … well, look … because it really does deliver a driving aspect that is at complete odds with what the looks suggests is going to be served up. It feels balanced grippy and failsafe in highway driving.
For all that, it could be better. A couple bugbears consistently annoyed during my time with it.
The turning circle is simply ludicrously vast and thus, makes the car a pain to manoeuvre in urban use. What would be a three-point turn in most cars requires much more effort from this one.
Then there are some oxymoronic Americanisms. The drivetrain is superb when left to its own devices; the engine's strength in the low to mid rpm phase bodes well for Commodore, because that car will be considerably lighter than the Equinox. The engine just doesn't feel short on oomph, though it is a bit thirsty in this application: The average for my time, which included some decent highway trips, ran at 9.2 litres per 100km.
Would that have improved had it been hand-shifted? GM provides that provision, but you have to wonder if it's simply to pay lip service, because because the operability is decidedly unfriendly. First, the lever has to slotted into an 'L' setting (yeah, why that letter?) and then you're expected to operate a wholly unintuitive and utterly teensy switch atop the handle (with 'plus' for upshifts, a minus symbol for down) to effect cog changes. It's all too daft to bother with but try you must, else the box will otherwise hold gears right to the 7000rpm rev cut-out. It would be better with paddle shifts, but what may feel like those (on the back of the steering-wheel spokes) are actually volume and audio controls.
Also quirky is the all-wheel-drive. The Equinox is unique in its class by running power to all-four-wheels but allowing opportunity to make it front-drive; everything else does it the other way around. Decoupling the rear wheels is easy – you just press the AWD button. Re-engagement is a bit trickier; you have to hit that button, sited on the centre console, and also then confirm the action via a dashboard check, that requires buttons on the steering wheel. C'mon GM; we're not arming a nuclear weapon here!
It's easier just to keep it in four-wheel-drive – you get better traction and it holds a stronger line through corners – but the drawbacks might show in accelerated tyre wear, if not also fuel burn. Even though GM claims the difference is marginal, you'll be watching every drop because this engine demands high-octane brew.
Every safety offering provided Equinox goes into the LTZ-V; beyond six airbags, front and rear parking sensors, a reversing camera and an auto-parking system that, cleverly, can tackle perpendicular and parallel parking, it has the Holden Eye camera system that adds AEB, lane keep assist and lane departure warning, blind spot monitoring and rear cross-traffic alert.
Quirkily, most safety warnings deliver as a vibration in the driver's seat, which seems strange but does raise your attention. Best to pre-alert newbies, though, else they'll wonder why their butt cheeks get buzzed when it determines you've backed close enough to that retaining wall.
So, back to where we started. Equinox is a highly-flavoured burger, but it ain't no Big Mac; the intent might have been to create a car that would be tasty to the whole world, but it fact its approach is just not that universal.
On the plus side, the specification is very good, it's spacious and it drives really well: The platform and drivetrain are classy. In those regards, it runs with the best.
However, I can't help but think the styling is going to hinder acceptance; everyone knows that looks alone aren't the be-all, but they sure help sell cars.It's surely no coincidence that the best-selling cars, to private buyers at least, in this sector are the best lookers: Kia Sportage and Mazda CX-5. It's hard to see how GM can sharpen up the visual package.
Apart from having to do this, I'd hope GM might strive to remove the idiosyncrasies – foremost the strange manual shift and AWD-re-engagement – and perhaps implement a little more pizzazz into the cockpit.
Until that happens, it struggles to be my top choice from the menu.