The largest sports utility Peugeot offers here certainly represents a break from category norms. Would you expect any less?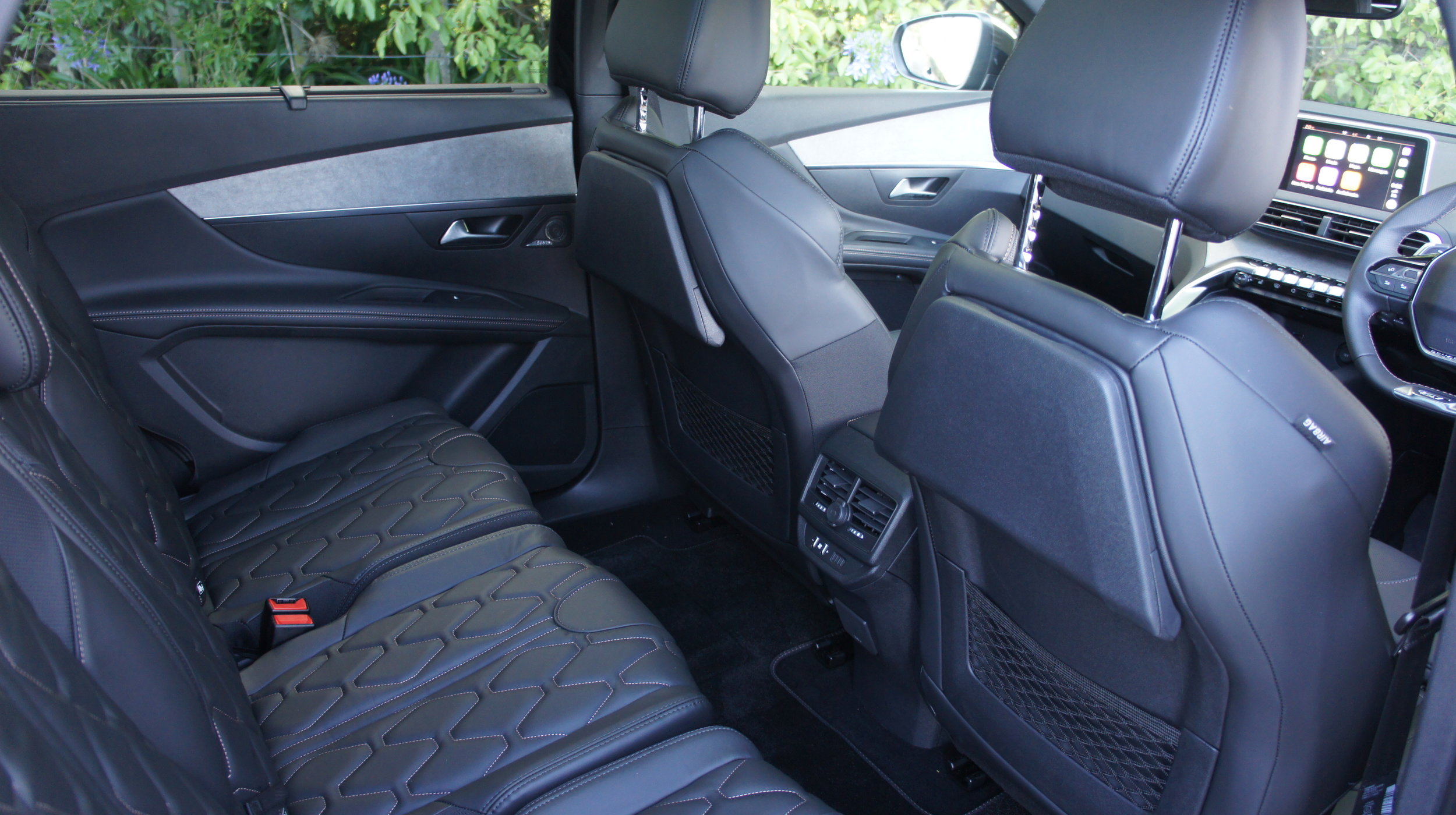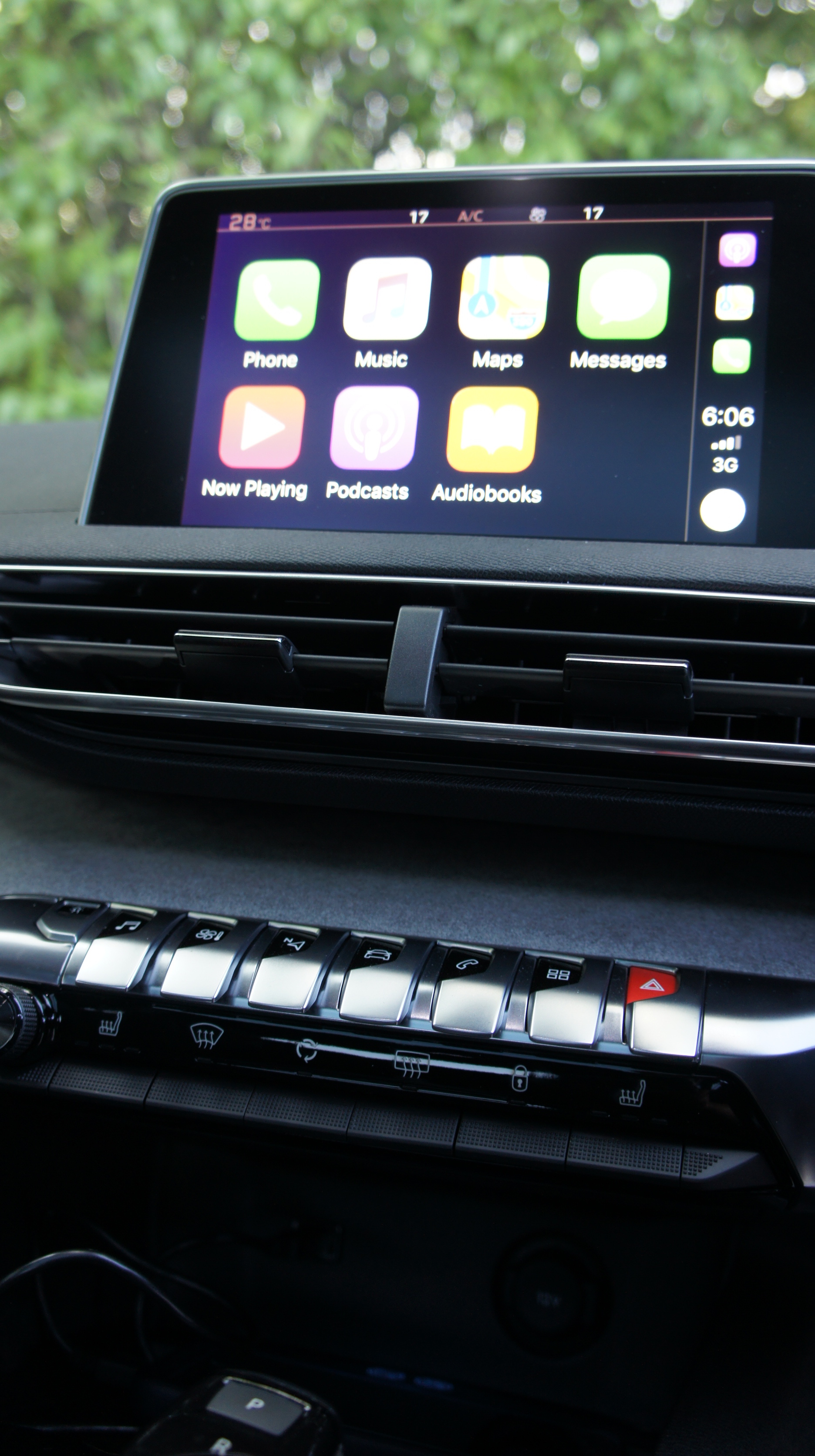 PEUGEOT'S 5008 is a new number to New Zealanders only; in Europe and the United Kingdom, this nomenclature is old news.
It also suddenly became old hat a couple of years ago, when the world suddenly went cold on people carriers.
What was Peugeot to do? Rather than retire this handy numerical nameplate, it instead determined to retool, if not wholly reinvent, the vehicle it attached to.
So now the 5008 is as we see it for the first time … a crossover, and a smart-looking one at that.
It's here as a big sister ship for the well-received 3008. They're almost peas from a common pod because, despite styling disparities, they share a common (EMP2) platform and engines.
Another commonality spanning both models? No all-wheel-drive. Instead, Peugeot reckons crossovers are better maintaining road-tuned front-drive format, with electronics to assist for those rare occasions when an owner might tackle other terrain.
This recipe might seem a little odd, but it's been super-successful. Just last month Peugeot's parent, PSA, announced that the 3008 and 5008 were key to helping the brand's global sales to jump 10 percent to 2.12 million last year.
Even though it got off to a delayed start to life - Peugeot was all set to launch when a fire at an interiors' supplier's plant in the Czech Republic hit deliveries of parts – the 5008 has become a bit hit on its home turf, with
85,900 sold worldwide since its launch, including 40,232 in Europe through November. It also outsold the segment's leaders, the Nissan X-Trail, Toyota RAV-4 and Skoda Kodiaq, in November.
Those models might be less under threaten here, but only because they all sell in model families – through generally larger, better-established dealer networks - whereas the Peugeot arrives in just two formats, an entry $47,990 Allure with a 1.6 litre petrol and a wholly plush $57,990 GT with a 2.0-litre turbopdiesel
With tall, stylish and vaguely off-roader-ish vehicles being so in vogue, there's no reason why the Peugeot cannot chart a decent course.
Basically, we just cannot get enough of this kind of vehicle and there's plenty of evidence to show that anything new and intriguingly non-conformist has a good chance of winning some degree of favour.
The 5008, in its high-end diesel format, certainly fits that mould.
Styling-wise, it's shaped pretty much like a giant hatchback, but being rendered to a scale that supports its mission as a family-sized seven seater – or, more precisely, a five plus occasional two – it does also have a vaguely squared-off MPV-ish air to it, which given the historical context probably won't hurt.
The exterior is quite handsome; the nose is a little more upright and bluffer than the 3008's, but it has the same claw-shaped headlights and inset grille. In profile, it looks like a physically bigger car, though interestingly enough it stands no taller, and is no wider, than the smaller car. There's obviously extra length, though.
Because Peugeot doesn't do traditional large sedans any more, the 5008 has become the biggest thing it builds. From poking around inside, you might also be led into thinking that has determined the brand to make it the most luxurious car it creates.
Certainly, while family functionalism guided the general layout, there's a lot of upmarket trim here that you wouldn't necessarily want to subject to adolescent jammy fingers, bits of hardware or the family dog.
What enhances the premium ambience is the specification. Beautiful leather upholstery is not the end-all. It also gets front chairs with massage function and an air diffuser that sprays powerful, to the point of headache-inducing, fragrance through the cabin. Those are features usually only found in cars from the elite German brands.
Not that it's right up to the elite standard. While the upper dash and tops of the door cards are pleasingly rendered, and usually soft to the touch, some of the plastics elsewhere are harder and more utilitarian.
Peugeot provides a couple of different fragrances; the one the test car was running was so powerful it gave me a headache, but as a dog owner I could appreciate how useful it might be if the chien you were taking to the family chateau happened to be a bit whiffy.
The ambience also has a hint of minivan, because even though it is no taller than the 3008, it nonetheless feels that way as the side walls are quite vertical and the roofline quite flat. But there's also a touch of small car going on here, too, at least in respect to the driving position, because Peugeot's new styling direction demands all its vehicles have to have the same kind of dashboard that puts the instruments up high and a teensy steering wheel down low.
You get more or less the same dashboard as the 3008, which means the same high-tech looking all-digital instrumentation, with a 12.3-inch TFT instrument screen and the seven-inch, high-mounted infotainment display in the middle. That screen employs the elegant, piano-like 'hot-keys' to great effect, making it much easier to navigate what would otherwise be a fiddly and at times confusing menu system.
It picks up Apple CarPlay, which is nice, but there's a singular weirdness with it in that, when this hooks in, it immediately cuts off the radio, something I haven't struck before. Actually, the transition to and from CarPlay is unnecessarily offbeat, too.
I understand Peugeot's logic in respect to the driving position, but in a vehicle of this size, steering with thick-rimmed wheel of a dimension you'd think was better-suited to a single seater formula racing car does take a bit of getting used to, not least when it set at virtually knee level. Peugeot swears by the ergonomic purity, but I'm not so convinced.
Occupants of the other seats do better. The centre row seats, three individual chairs each with ISOFIX points, are spacious with sufficient legroom for full-sized adults to get comfy. The folding third row isn't bad either, with enough room for kids. The boot is massive when those seats are folded away, and you can even remove them altogether if you really need to maximise load space.
A 2.0-litre turbodiesel four cylinder seems a bit defiant in this sector, given that most people (perhaps tired of RUCs and fuel stink), have gone back to petrol, but again it's understandably de rigueur for a French car. Back in France, despite all the stink about air cleanliness, diesel is a brand staple.
Consider the GT badge on the bodywork as being a great example of self-deprecating shoulder-shrugging French humour, cos it's really not fast enough to earn that accreditation, zero to 100kmh coming up in 10.2 seconds. And that's according to the maker's stopwatch, with timing doubtless conducted under ideal conditions. In reality, it feels slower.
Still, with 133kW and 400Nm, this engine has the right kind of haul to meet real world requirements; you get the sense that it will get down and muscle up as easily with a full load as it does when driven with just one or two people aboard.
It works in tandem with the six-speed automatic – which is pleasing given that this is a brand that for years held that slushboxes were for the infirm and the impaired – but would do better if it had an extra gear or two, simply because more rivals are going that way. But the engine is mostly very refined and has decent real-world economy figures, providing you don't trash it. Which you won't, because it just doesn't seem to have that sort of zingy, go-getter nature.
Handling-wise, it's about what you expect. It drives very tidily, doing a good job of absorbing bumps – just as you'd expect from a Peugeot. Body roll is well contained and it turns into corners keenly enough. But exciting? No, you wouldn't call it that. The steering is precise but very light.
Off-road capability remains a mystery, but you'd have to imagine that those clever electronics will only get you so far with a car that runs road rubber and hasn't a huge amount of ground clearance.
The SUV sector has become one of the most hotly contested in the whole marketplace, but it's still a good place to be, not least for a brand that is renowned for having a bit of flair. Bon chance.