The ZB Commodore starts at a lower price than its VF equivalent.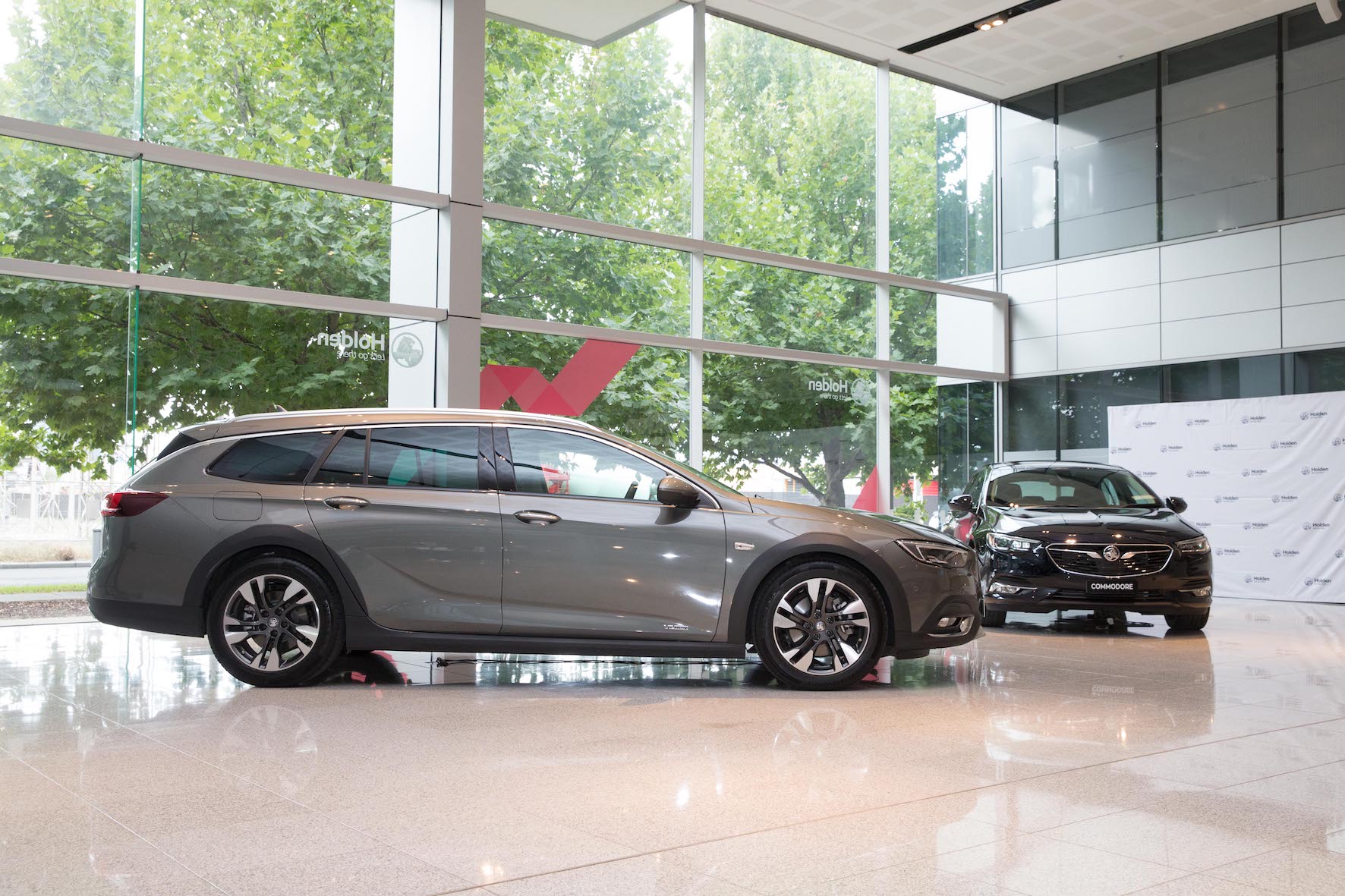 THE derivative of the next Holden Commodore that the brand here has identified as being most crucial to the nameplate having ongoing success here is going to be the second-most expensive choice.
Holden New Zealand boss Kristian Aquilina has consistently identified the Tourer, which differentiates from the regular station wagon also incoming in having an elevated ride height, buff looks and all-wheel-drive, as being the potential hero of the ZB line.
That view is in contrast to that expressed by Holden in Australia, which has identified a mid-grade version of the liftback, with a high-performance 191kW/350Nm 2.0-litre petrol four-cylinder and front-wheel-drive, as being their probable sales leader.
Release today of details about the New Zealand lineup and its pricing shows that those wanting to experience the first all-wheel-drive Commodore wagon in more than a decade will find it up at the top of the price and equipment list.
A format that revives memory of the Australian-made Adventra, a version of the VY/VZ Commodore wagon that lasted from 2003 to 2006, restricts to a high-level $65,990 Calais-V trim.
The only more expensive edition is the VXR badge liftback, with the same 235kW/381Nm engine but without the elevated air. It costs $2000 more.
Holden's crossover sits pretty between two cited rivals, the Subaru Outback and Volkswagen Passat Alltrack, being almost $5000 dearer than the Japanese car and $6000 cheaper than the VW. Both have less power and torque.
Holden has yet to answer why the AWD car only comes in a premium trim, but has said it determined to only offer the variant with the most ppwerful of three engines, the V6, to maximise sinx cylinder volume.
Yet even though there are no four-cylinder turbo-petrol or 125kW/400Nm diesel variants offered at launch, high-ups at the Australia market launch last week reportedly said this may change if there is enough customer demand.

Aquilina today described the ZB range, which restricts to seven editions here (against nine in Australia), as representing the most important change in Commodore's 40-year history.
All models have automatic emergency braking, heated and ventilated massage seats, a 360-degree camera, Adaptive Cruise Control, dual panel panorama sunroof and head-up display. The car also comes with a three year free scheduled servicing programme.
The entry ZB is front-drive and has a 2.0-litre petrol, will be available from $45,990 – which it says is $4,000 less compared with the entry model it is replacing.
The pricing potentially also reflects that the ZB is smaller than the VF Commodore it replaces, to the point where it could be considered a medium rather than large car now. Holden has turned this into a positive, saying it is expecting to court a wider range of buyers, targeting mid-sized passenger car contenders such as the Toyota Camry and Mazda6 as well as crossover wagons.
The front drive models are: LT, 2.0-litre turbopetrol, $45,990 liftback, $47,990 Sporwagon; LT 2.0-litre turbodiesel, $48,990 liftback, $50,990 Sportwagon; RS 2.0 petrol, $49,990 liftback, $50,990 Sportwagon; Calais, 2.0 petrol, $52,990.
The all-wheel-drive models are: RS-V 3.6-litre V6, $58,990 liftback, $60,990 Sportwagon; Calais-V V6, $61,990 liftback, $65,990 Sportwagon; VXR V6, $67,990 liftback.