The Honda NSX will be here in May – the Toyota Supra is coming next year.
PLENTY of hyperbole, and one or two hard facts, about two of Japan's hottest performance products has come from their New Zealand distributors.
Toyota has become the talk of the Geneva motor show that opened yesterday by previewing its new Supra, not in its showroom-ready guise but as a motor-racing concept.
Toyota New Zealand has offered comment, saying the road car lurking behind the GR Supra Racing Concept kit will be a starter here in 2019.
It is suggesting it is not too early to think about placing an order for the car, a co-development undertaken with BMW, which uses the same underpinning for the next Z4.
Both cars run a 3.0-litre turbocharged straight six, with the Toyota versions expected to pack 250kW. Toyota is also expected to provision the car with a petrol-electric hybrid drivetrain, with a four-cylinder engine.
"Without question Supra is an iconic Japanese sports car, that we will be blessed to have back on our roads next year," says Neeraj Lala, TNZ general manager of product and new vehicle sales.
"As a youngster, this was one of most loved sports or street cars on the road, and I can't wait to reintroduce this to the roads of NZ."
He says the Supra name evokes power, performance and handling that defined a succession of world-class coupes from 1978 to 2002.
"I'd start saving now, as the new Supra won't disappoint the enthusiasts. We've already had customers offer to pay deposits to secure the first cars – such is the hype already surrounding Supra."
"The production car is closely aligned to the original concept, so the design and styling is going to be exceptional and a real head turner."
TNZ says the GR Supra Racing Concept provides a huge visual clue to the fact that it heralds Supra's return: the large "90" race number on its doors is the codename for the fifth-generation Supra, following the A40, A60, A70 and A80 series.
There's good reason for revealing the model in a mocked-up racing form. Supra will be the first Toyota whose branding wil be shared with Gazoo, an in-house racing division whose various past undertakings have including putting the mighty V10 Lexus LFA on the track, its main job being to take on the 24 Hours of Nurburgring, sometimes with Toyota boss and renowned rev-head Akio Toyoda being on the driving team. Toyota's plan is to now to develop the Gazoo brand into a credible alternative to BMW's M division and Mercedes-Benz's AMG tuning house.
The Supra Racing Concept as seen here is to be featured in a new update of the Gran Turismo Sport video game scheduled for release next month. The video below gives insight into that arrangement.
Meantime, Honda NZ has identified that it plans to start selling the 300kmh all-wheel-drive hybrid two-seater NSX, from May.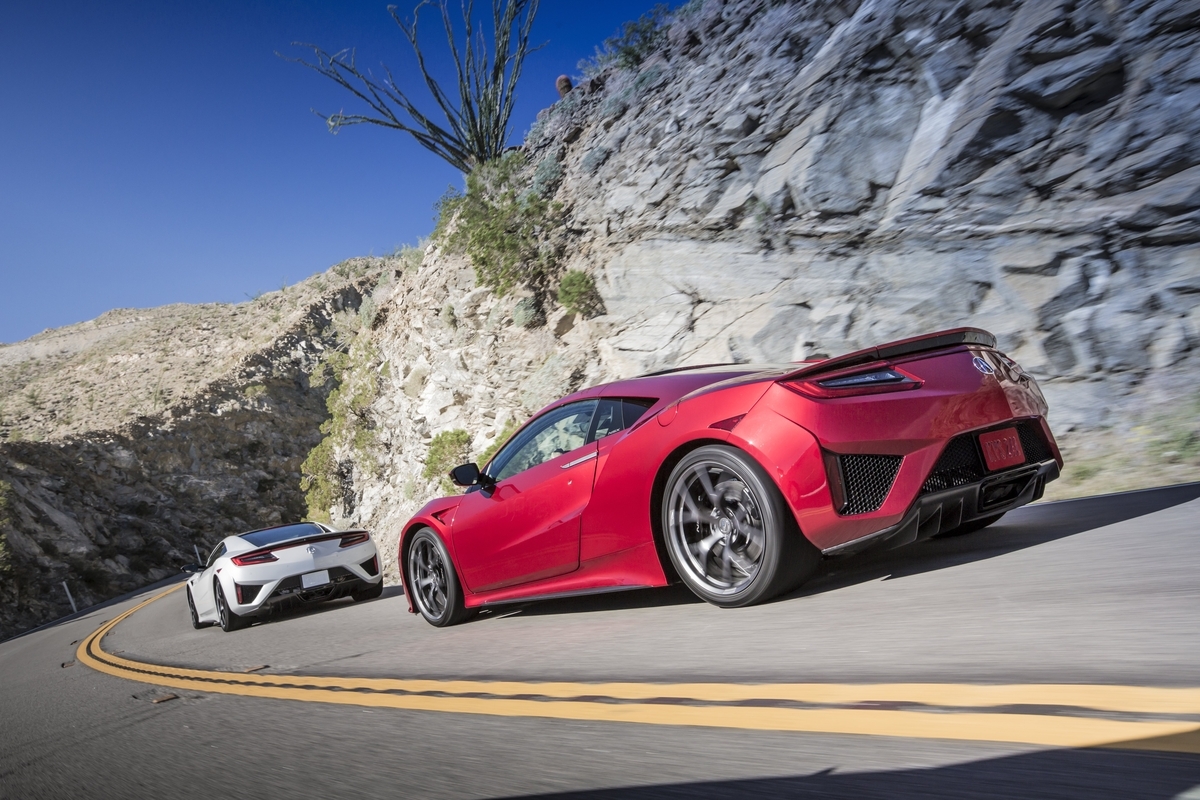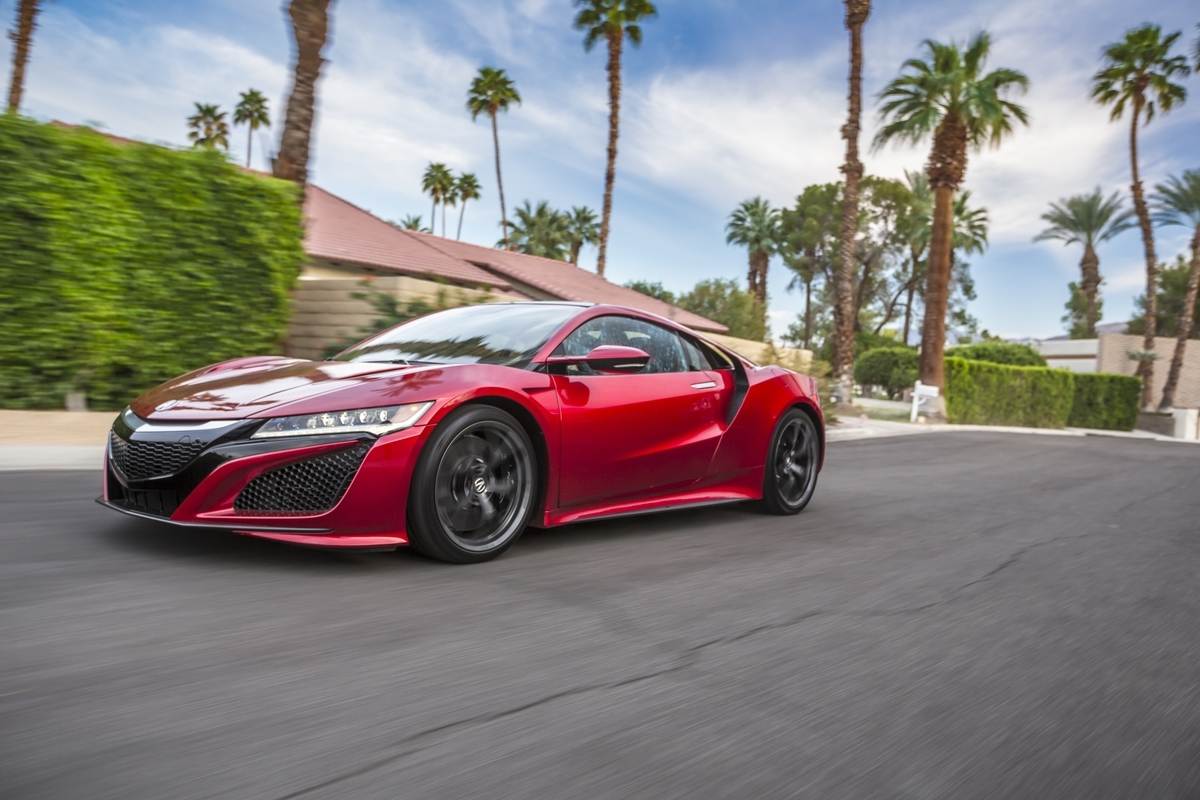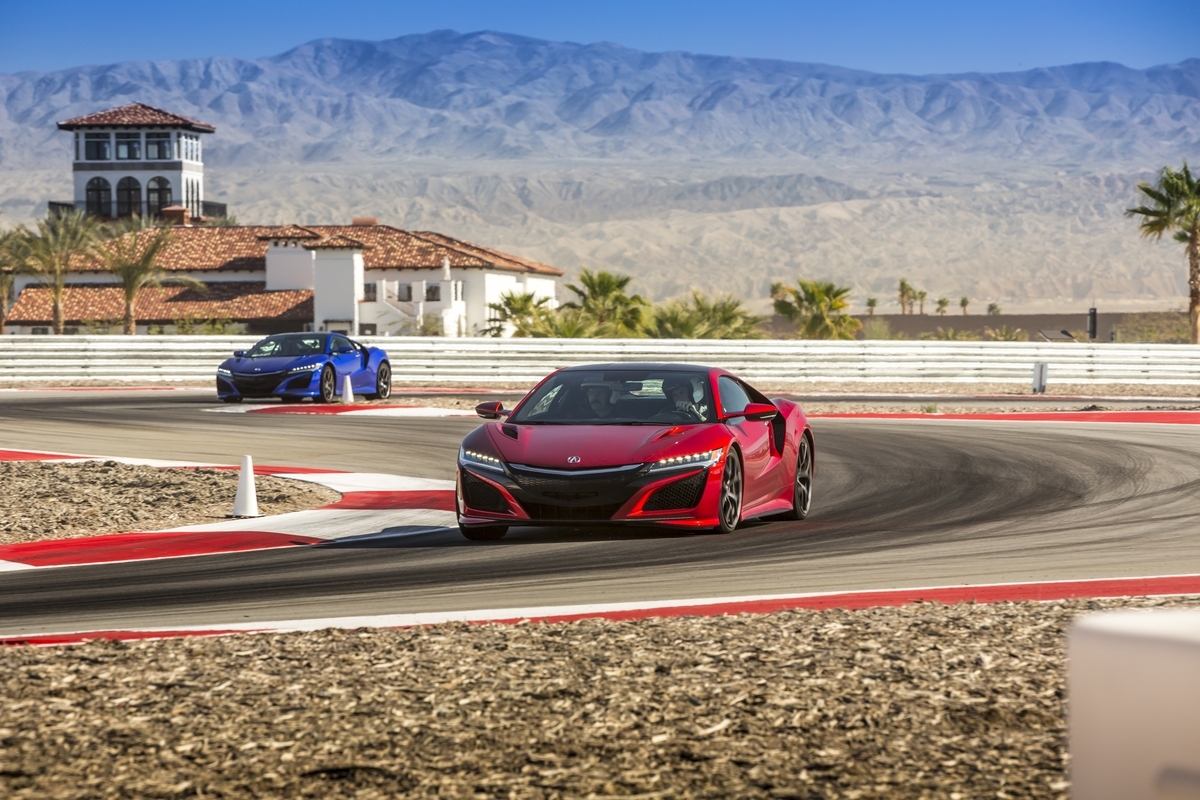 However, it will not cite a price or release any detail about the likely allocation or even how the car can be bought.
Nadine Bell, the brand's general manager of marketing, said she had no information to provide when asked about these matters and also if the NZ operation would be able to recruit Toro Rosso Honda newcomer Brendon Hartley to join Indycar star Scott Dixon as a Honda NZ performance car ambassador.
Dixon appeared on Honda NZ's behalf at the recent Leadfoot Festival, demonstrating the Type R Civic and signing caps. Hartley makes his debut in a Honda-powered Formula One car at the Melbourne Grand Prix on March 25.
Race car drivers would be good spokesmen for a car powered by a "bespoke" twin-turbocharged 3.5-litre mid-mounted turbo V6 engine producing 373kW at 6500-7000rpm and 550Nm at 2000-6000rpm paired with three electric motors – two on the front axle producing 27kW each and the Direct Drive Motor at the rear delivering 35kW – for a combined total of 427kW/646Nm.
Honda NZ has been hanging out for the NSX for more than two years and has sustained several setbacks in securing it.
Back in 2016 it acknowledged that strong demand for this stunning showcase of technology, plus the low production rate then – just 1400 units per year – had kyboshed its chances for two years. It was a bitter blow as the car had just gone on sale in Australia that year.
Back then she said: "We have had quite a number of customers express interest and what we have done is to discourage dealers from taking orders and deposits until we can be more specific around a launch time."
"All I can say is that we are working as hard as we can to get the car as soon as we can, because we appreciate it is something special and will be very good for the brand in New Zealand."
The sales and service requirements of the tech-laden supercar are such that the factory appears to insist on an accreditation process – as result there are just five franchises in Australia, spread around the major cities.
It seems possible that Honda NZ might well sell the car from just one national location, almost certainly in Auckland, as it did with the previous car, which ended sale more than 12 years ago.
Australia launched NSX for the equivalent of $NZ440,000, right up there with a Lamborghini Huracan in that market and dearer than the Audi R8 V10 Plus, the Bentley Continental GT V8 and the Porsche 911 Carrera Turbo at that time.
NSX is exclusive in its build process, being rendered from exotic materials and virtually hand-built in a bespoke factory, the Performance Manufacturing Centre, in Marysville, Ohio. Each car takes up to 12 days to create.
A carbon-fibre roof, engine cover, rear decklid spoiler, rear diffuser, front under-spoiler and side skirts, as well as carbon-ceramic brake rotors, exclusive interwoven aluminium-alloy wheels and a dark chrome exhaust finisher is available.

The interior package includes a carbon-fibre meter visor, upper steering wheel rim and steering wheel spokes, as well as brushed aluminium pedals.

Standard gear includes LED headlights, tail-lights and daytime running lights, a 7.0-inch colour touchscreen with Apple CarPlay and Android Auto with Bluetooth, an 8.0-inch TFT gauge cluster, heated and electric sports leather seats, height and reach adjustable steering wheel and a premium nine-speaker Audio system.

Australia's car has with dusk-sensing auto headlights, flush mounted auto pop-out door handles, heated exterior mirrors, keyless entry and start, electric park brake, cruise control, dual detachable cupholder, dual-zone automatic climate control, leather-trimmed instrument and door panels and automatic dimming rearview mirror.

Up front the NSX gets 19-inch wheels on 245/35ZR19 tyres while the rears are 20 inches with 305/30ZR20 tyres. A tyre repair kit is standard.

Safety wise the NSX is offered with a multi-angle rearview camera, front and rear parking sensors, a tyre pressure monitoring system, hill start assist, brake assist and a suite of airbags including knee and side curtain airbags.

The motor placement makes the NSX an all-wheel-drive supercar matched with a nine-speed dual-clutch transmission and an official combined fuel economy figure rated at 9.7 litres per 100km.