An F-Pace built for speed is just what Kiwis want, the distributor believes.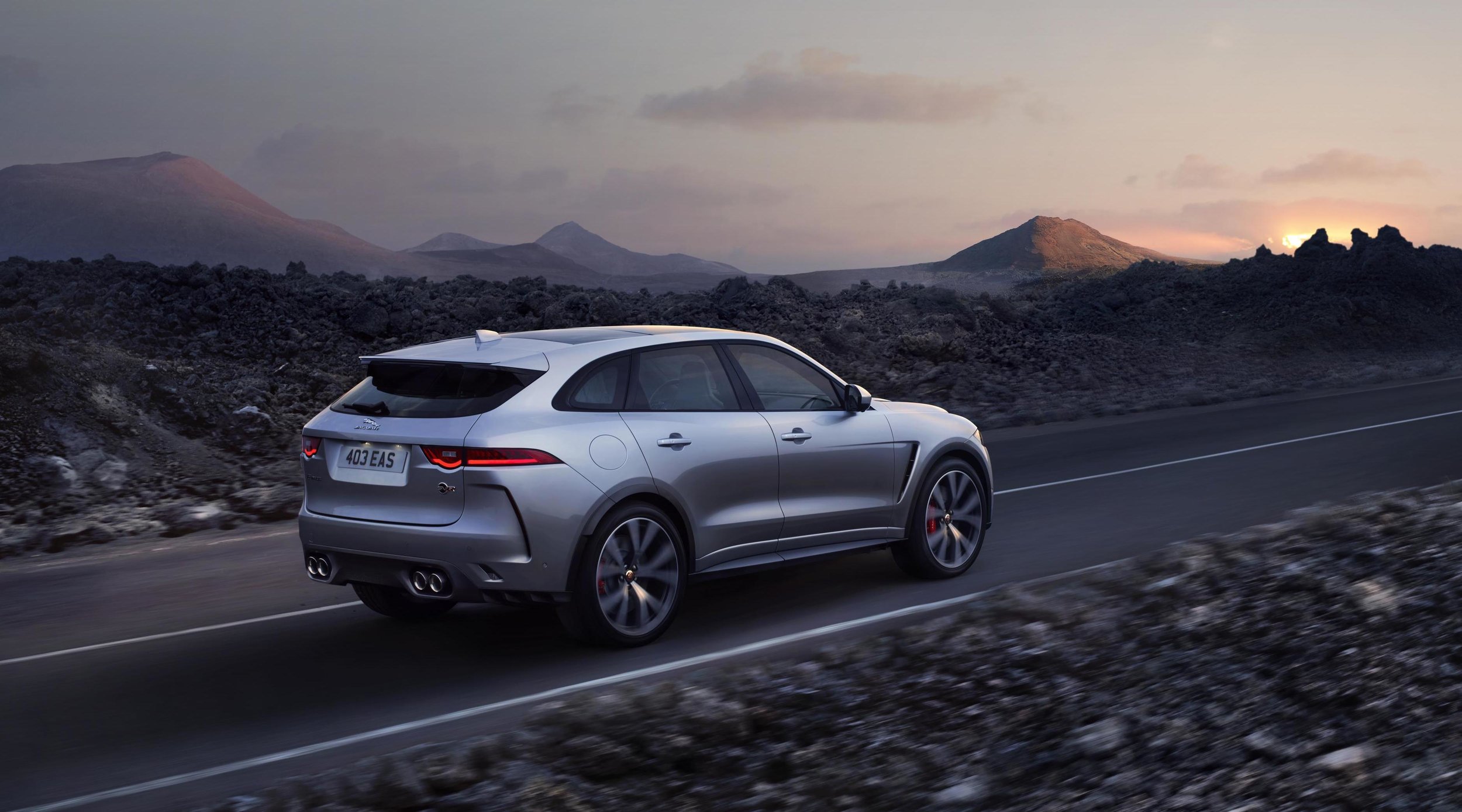 THE Jaguar special that sets its sights on mainly German performance mid-size SUVs could achieve two in every five F-Pace sales, the local distributor believes.
Jaguar New Zealand seems likely to have the hard-charging F-Pace SVR here within months, and though it is not yet ready to announce a price for a model revealed to the world only weeks ago, at the New York motor show, is happy to discuss volume thoughts.
"We sold 180 F-PACE in 2017 and we are aiming to exceed that number this year," Jaguar Land Rover New Zealand product manager Michael Jones says.
"Being the first car in the segment to offer a 5.0 litre supercharged petrol coupled together with the sporting driving characteristics of the F-Pace, we feel this will be a very compelling package that will account for 15-20 percent of F-Pace sales in NZ."
Like all other SVR models, the most potent F-Pace employs a 5.0-litre supercharged V8 petrol engine, in this instance producing 404kW of power and 680Nm of torque.
As a result, the F-Pace SVR sprints from standstill to 100kmh in 4.3 seconds and has a top speed of 283kmh, which means it is as quick overall as the 375kW/700Nm Mercedes-AMG GLC63 S 4Matic that has just begun to land in NZ, but slower to the legal limit. The AMG cracks 0-100kmh in a claimed 3.8s.
In addition to adopting a rip-snorting engine, the F-Pace SVR delivers exhaust, suspension, braking, drivetrain, steering and transmission upgrades as well as styling tweaks.

Aerodynamic changes include larger front air intakes, bonnet vents, side fender vents, wheelarch extensions, lower-body mouldings, a rear spoiler and a redesigned rear bumper with integrated quad tailpipes for an active exhaust system.

Lightweight 21-inch alloys also feature, with even lighter 22-inch rims are optional. Both are wrapped in a mixed set of tyres, with the rears measuring 25mm wider than the front.

The progressive front and rear springs are 30 and 10 percent stiffer respectively. SVR also provides an upgraded anti-roll bar that reduces body roll by five percent.

The SVR also has a rear electronic active differential – an F-Pace first – that is abetted by recalibrated all-wheel-drive, electronic power-assisted steering and driving mode systems.

Braking is, of course, enhanced. The model has beefed-up 395mm front and 396mm rear brake discs that are clamped by four- and single-piston callipers respectively. Additionally, the rotors feature an advanced two-piece construction that helps to further reduce weight and improve handling.

The model also dresses for this part. The front sports seats are quilted leather and have embossed SVR logos. The eight-speed automatic transmission has a 'unique' selector and the SVR-branded steering wheel has aluminium paddle shifters.

The SVR continues with the lesser edition's 10.0-inch Touch Pro touchscreen infotainment system, a 12.3-inch digital instrument cluster and 4G Wi-Fi connectivity for up to eight devices.

JLR chief engineer of vehicle integrity Mike Cross cites this as being a true SVR model, packing the level of performance expected from JLR's Special Vehicle Operations (SVO) division.

"The F-Pace SVR delivers the handling and agility to match its performance," he when trhe car was being readied for unveiling in New York at the end of March.

"Everything from the steering to the bespoke suspension set-up has been tuned specifically for our performance SUV, and the result is a vehicle that lives up to the promise of both the F-Pace and SVR names."